Case Studies
Soil Safe, Inc.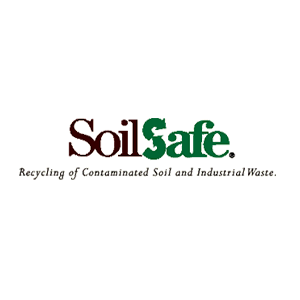 Industry Sector:
Outsourced Business Services
Date of Initial Investment:
June 2003
Date of Exit:
September 2005
website
Company Overview
Soil Safe, founded in 1989 and headquartered in Columbia, MD, provides environmental services to treat soils containing low levels of non-hazardous hydrocarbons and render them safe to be recycled and used in other industrial projects. Soil Safe customers include real estate, infrastructure development and industrial entities. The company has facilities in Brandywine, MD, Logan, NJ, and Adelanto, CA.
Opportunity
Soil Safe's founder desired a partner to assist in growing and professionalizing the company while also achieving partial liquidity.
The investment represented an opportunity to partner with a proven founder of a leading environmental services business providing a best in class technological solution with a dominant market position in their service territories.
Key Initiatives
Halifax worked closely with management to professionalize the business and increase profitability. Growth initiatives included:

Recruiting additional C-Suite executives in partnership with the company's founder
Establishing a new pricing model to better reflect the company's position and resources in the market
Helping to arrange for permitting at key site locations
Moving processing plants to larger facilities in order to augment capacity, reduce costs and better position the company versus competitors
Leveraging Halifax's large network to expand Soil Safe's customer base
Establishing West Coast operations by acquiring a California facility
Outcome
Through the successful implementation of the above initiatives Halifax and management tripled Soil Safe profits during the ownership period.
In September 2005, Halifax successfully exited their investment in Soil Safe through a 100% sale to American Capital Strategies, Ltd. (NASDAQ: ACAS).
"I spent 10 years building my business from scratch. I was proud of the success I enjoyed, but I wanted to be sure that my family would be secure even after I retired. My relationship with the Halifax Group ensured that while I continued to run my business, my family would be secure in the future."
Walter Kennel, Former CEO, Soil Safe