Case Studies
PJ United Holdings, Inc.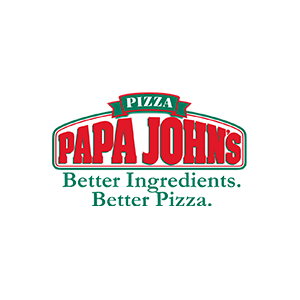 Industry Sector:
Date of Initial Investment:
November 2007
Date of Exit:
December 2013
website
Company Overview
Founded in 1991, PJU is the largest owner and operator of Papa John's International pizza franchises. Headquartered in Birmingham, AL, the company operates 155 locations across 10 states. Papa John's International, Inc. (NASDAQ: PZZA) is the world's third largest pizza company with approximately 3,100 locations and 7% share of the quick-service-restaurant pizza segment. Papa John's ranked number one in customer satisfaction among all national pizza chains in the highly-regarded American Customer Satisfaction Index.
Opportunity
A seasoned management team wanted to recapitalize its business with a financial partner who would help execute management's aggressive growth objectives.
The investment represented an opportunity for Halifax to leverage its franchising experience and financial resources in partnership with a proven executive team to acquire the largest franchisee of a leading pizza delivery business in a strong and stable market.
Key Initiatives
Halifax and management co-developed a detailed roadmap for growth and accomplished several key initiatives including:

Deploying a disciplined acquisition strategy that resulted in a highly successful acquisition servicing four new markets (26 locations)
Expanding the service footprint by adding 16 de novo locations
Assisting management in building a new labor management system to improve operational efficiency
Optimizing the balance sheet to support growth initiatives and completing two dividend recapitalizations
Outcome
During a six year partnership, Halifax and management expanded the business from 117 locations in 6 states to 155 locations serving 10 states.
After redistributing nearly all of the invested equity and accomplishing its investment objectives, Halifax successfully exited the investment in a sale to management and a financial sponsor. Halifax's management partners continued to own a meaningful equity position and operate the business following the sale.
"As the founder and operator of a successful business, I had a plan to continue growing, but needed an experienced partner to help execute it. The Halifax Group, in their straightforward manner, provided a sensible solution to the challenge of recapitalizing my business and providing me with the wherewithal to execute my growth strategy. It has been a pleasure working with the Halifax team, and I am proud to have them as partners."
Douglas Stephens, CEO, PJ United