Case Studies
Envision Pharma Group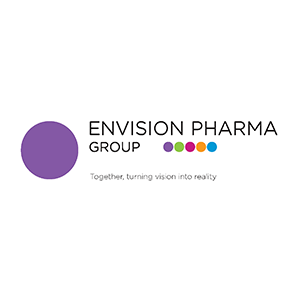 Industry Sector:
Outsourced Business Services
Health & Wellness
Date of Initial Investment:
June 2013
Date of Exit:
July 2016
website
Company Overview
Founded in 2001, Envision Pharma Group ("Envision") is an innovative global technology and medical affairs company serving the world's leading pharmaceutical, biotechnology and medical device companies. Envision offers an attractive blend of solutions including strategic publication planning and related data dissemination and consultancy services, enhanced with industry-leading complementary technology solutions. At the time of Halifax's exit, Envision had five offices, two in the United Kingdom and three in the United States, Philadelphia, PA, Southport, CT, and Glastonbury, CT. Envision provided services and product solutions to many biopharma companies, including 18 of the top 20 pharmaceutical companies.
Opportunity
Halifax met the company through a combination of executive relationships and a sell-side advisor. The corporate seller wanted to divest this non-core asset. Halifax used its network in the pharma services industry to quickly understand the potential of the business, then earned the trust of management and secured the business at an attractive purchase price.
After years of corporate ownership, management desired a partner that would enable them to operate as a stand-alone business and provide the capital and strategy support to accelerate their growth plans.
The investment represented an opportunity for Halifax to invest in a leading global publications planning technology and services provider with significant organic and acquisition-based growth opportunities and partner with a committed management team who invested alongside Halifax in the business.
Initiatives
Throughout the partnership, Halifax assisted management in formulating and achieving multiple growth objectives, including:

Completing three add-on acquisitions – the first in the company's history – which helped to increase geographic presence and service breadth
Repositioning the business to address a broader $25 billion market opportunity
Modernizing its legacy software platform and launching six new modules, or products, to this software
Expanding into three new service lines and rounding out the Company's therapeutic area expertise
Outcome
During the course of the partnership, Halifax and management grew revenue and EBITDA by 52% and 88% respectively, exceeding projections and accomplishing their 5-year growth plan in the first two and a half years.
After a three year partnership, Halifax successfully exited Envision through a sale to financial sponsors. The founders achieved their goals of completing a corporate carve out, taking the business to the next level and creating significant personal wealth. They continued to run the business following the sale.
"Halifax's proven expertise in pharma and health services made them the ideal partner for us. They are dynamic collaborators who bring the necessary resources to help us pursue an unencumbered growth strategy. We are excited to be able to execute on our strategic plan and further support the evolving needs of our clients."
Brian Hepburn, CEO & Founder, Envision Pharma Group