Charlie A. Alutto
Operating Executive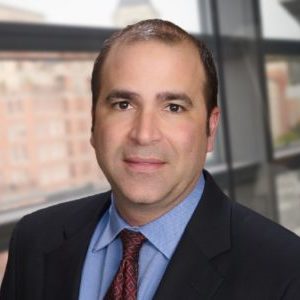 Halifax formally engaged Charlie as an operating executive in October, 2021. Charlie is a customer-centric and proven global senior business executive, former CEO and President of a $3.6B global company (U.S., Europe, LatAm, and Asia) with 30 years of experience creating long-term growth in the healthcare waste, business to business, logistics, and compliance services sectors. His expertise includes turnarounds; driving significant new offerings/services and revenue growth (90% of revenue created continues to grow); M &A activities/integrations; investor relations; strategic planning development/execution; infrastructure development; change management; team-building; and product positioning.  His strategic and collaborative mindset and ability to identify, seize and grow important opportunities in the marketplace informs all his work, as does his keen understanding of the importance of data analytics.
Charlie is currently, CEO of Sierra Lake Acquisition Company (NASDAQ: SIER) (September 2021 – Present) a special purpose acquisition company formed for the purpose of effecting a merger, capital stock exchange, asset acquisition, stock purchase, reorganization, or similar business combination with one or more business.
Most recently, Charlie was President and CEO of Stericycle Inc. (NASDAQ: SRCL) (2013 – 2019), Charlie led significant revenue growth through new service offerings (revenue expanded from ~$1.9B to $3.6B during tenure), enabled Stericycle to maintain its global leadership in medical waste outsourcing as well as to become the leader in healthcare and retail hazardous waste and document destruction services.
Charlie served on Stericycle's Board of Directors from 2012 – 2019, and has been an Independent Board Member for the following private companies: Road Safety Services, Omaha, NE since 2018, Best Dedicated Services, Vernon Hills, IL since 2020, and Southern Siding Company, Jackson, GA (Halifax Portfolio Company) since 2021. He has received several industry-recognition awards and has numerous community leadership affiliations.
Charlie earned a B.S. in Finance from Providence College, RI and an M.B.A. from Saint John's University, Queens, NY.