Amit Swaroop
Principal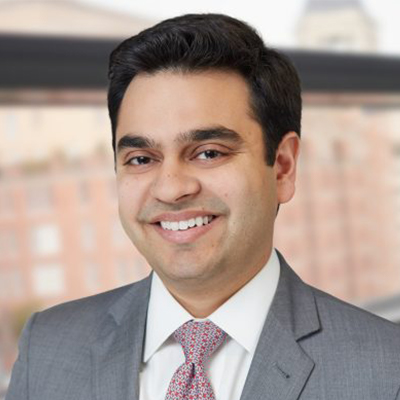 Amit Swaroop joined Halifax in 2019. His responsibilities include identifying, evaluating, and executing investments, as well as supporting portfolio companies.
Previously, Amit was a Vice President at H.I.G. Capital, a global private equity firm. Prior to that, he was an Associate at Industrial Growth Partners, a San Francisco based private equity firm. Amit started his career as an investment banking analyst at Barclays Capital.
Amit earned an MBA from the University of Chicago Booth School of Business, Beta Gamma Sigma and with Honors, and a BA in Mathematical Methods in Social Sciences and Economics from Northwestern University, where he also received an undergraduate certificate in Financial Economics from the Kellogg School of Management.
Amit is currently co-President of DCPE and an active member of the Northwestern Alumni Association, having served in the Leadership Circle for many years. A Washington DC-area native, Amit resides in Bethesda, MD and enjoys spending time with his wife and son, and supporting his beloved DC-area sports teams.