Case Studies
Taylor Logistics, LLC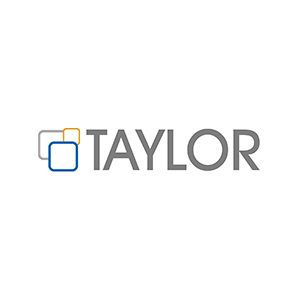 Industry Sector:
Outsourced Business Services
Date of Initial Investment:
September 2006
Date of Exit:
May 2010
website
Company Overview
Taylor is a provider of crude logistics services and is the largest independent crude oil hauler in the U.S. Taylor picks up crude oil from remote or low output wells, then transports it to a pipeline, storage terminal or refinery. The company serves over 14,000 wells in all crude oil producing regions of the U.S. except California and owns a specialized fleet of approximately 300 tractors and 400 tank trailers as well as 77 pipeline injection stations.
Opportunity
Taylor's chief executive officer, a minority shareholder, was searching for a financial partner to help him buyout the majority shareholder and grow the business from a family-run enterprise into a nationwide leader in crude oil transportation.
The investment represented a unique opportunity to partner with a successful entrepreneur to acquire an industry leading scalable business in an attractive industry niche with a substantial growth opportunity, enabling Halifax to leverage its experience and capabilities to architect and implement a comprehensive growth and value creation strategy.
Key Initiatives
Halifax worked closely with management to strengthen the business's corporate infrastructure in order to support continued growth and facilitate a sale to a strategic buyer. These efforts included:

Relocating the headquarters to metropolitan Dallas from a small town in east Texas
Professionalizing the accounting department including hiring a CFO, controller, Director of FP&A and other accounting support staff
Implementing a transportation management system and new general ledger system
Responding to customer requests by investing aggressively in health, safety, security and environmental, known in the industry as HSSE
Improving asset utilization by implementing a centralized dispatch system
Other key initiatives included:
Completing a legal/organizational restructuring designed to better align the interests of drivers (who are owner-operators) and the company, and prepare the company for a sale to an MLP
Expanding the company's fleet by 33%
Expanding banklines to support growth and lower the cost of debt capital
Reviewing multiple acquisition candidates
Renegotiating key customer contracts
Outcome
Halifax and management grew EBITDA by nearly 3x during the course of the investment.
Halifax successfully exited the investment through a sale to Gibsons Energy, a portfolio company of NYC-based Riverstone. The acquisition combined Taylor with the largest crude hauler in Canada and enabled it to have the scale and profile to price an IPO.
"I have been very pleased to have the Halifax team as my partner. As a senior executive and minority share-holder of a family-owned business, I needed a partner that had not only financial resources, but also the strategic expertise and relationships to help me strengthen our business and prepare it for the next phase of growth. Most importantly, Halifax has earned my trust – my principal concern in forming this partnership."
James Ballengee, Chief Marketing Office, Taylor Logistics