Case Studies
Nutrition Physiology Company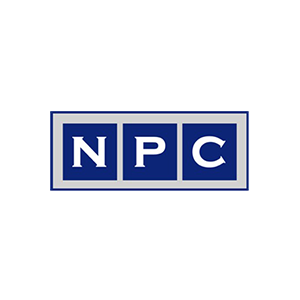 Industry Sector:
Date of Initial Investment:
September 2008
Date of Exit:
February 2016
website
Company Overview
Founded in 1993, Nutrition Physiology Company, LLC ("NPC") is the leading supplier of direct-fed microbials (nutritional feed additives or "probiotics") to the commercial livestock industry. The market leader in feedlots and dairies with a quickly growing presence in the poultry market, NPC's products are designed to improve overall digestive health, thereby improving feed efficiency, reducing mortality, and reducing the prevalence of harmful pathogens (i.e., E. coli and salmonella). NPC's products are considered organic, natural, and non-GMO and are classified by the FDA as "GRAS" (generally recognized as safe). NPC works closely with leading research universities to develop and commercialize their portfolio of proprietary products and outsources manufacturing and packaging to third parties. NPC is based in Overland Park, KS.
Opportunity
One of the company's three co-founders desired to transition out of the business and achieve 100% liquidity. The remaining two sought to retain a meaningful ownership stake alongside a financial partner who could recapitalize the business, assist with a leadership transition and help execute their strategic growth objectives.
Halifax identified an opportunity to expand its health and wellness focus to include animal health and nutrition through the acquisition of a leading, science-based supplier in a highly fragmented market with attractive industry drivers, significant barriers to entry, patent protection, proven ROI through numerous field trials and studies, and a committed management team who maintained a meaningful stake in the business.
Key Initiatives
Throughout the partnership, Halifax worked closely with founders to professionalize and grow the business. The efforts included:

Completing founder transition and strengthening management team with three new C-suite executives hired
Standardizing sales approach, updating marketing materials, improving branding
Augmenting salesforce and implementing new pricing

Upgrading and expanding intellectual property portfolio; successfully implementing patent expiration strategy
Other key initiatives included:

Redefining the business as a "microbial technology" company by investing heavily in R&D and expanding patent portfolio into swine, poultry, and food safety
Developing shelf stable technology (vs. refrigerated) to enable an expanded end-market (e.g. feed mills and distributors)
Developing and commercializing new poultry product (PoultriMax) and entering poultry market
Outcome
Halifax and management successfully completed a complicated founder transition, diversified NPC's product lines, enlarged the addressable market, and intellectual property, and ultimately successfully transitioned the business to a larger, institutionalized platform.
After a more than seven year partnership, Halifax successfully exited NPC through a sale to Chr. Hansen Holding A/S, a 100+ year old, publicly traded biosciences company based in Denmark. (Ticker: CHR)
"Halifax's resources – their contacts in the industry, their contacts in adjacent spaces – I found to be a valuable asset. They are willing to invest in people and projects. They are willing to have a dialogue with you and talk about what the strategy is and how to address the appropriate markets. . . . I really feel like it's a partnership."
Tony Arnold, CEO, NPC