Case Studies
Caring Brands International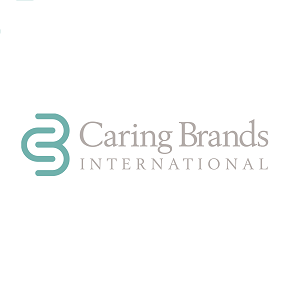 Industry Sector:
Health & Wellness
Franchising
Date of Initial Investment:
October 2012
Date of Exit:
September 2015
website
Company Overview
Caring Brands International ("CBI") is a leading global franchisor of in-home medical and non-medical care services. Halifax originally acquired US-based Interim Healthcare, and subsequently acquired and integrated UK-based Bluebird Care and Australia-based Just Better Care to form CBI. Founded in 1966, Interim was the third largest home healthcare business in the U.S. with more than 300 independently owned and operated franchise locations that provide a variety of home health, senior care, hospice, palliative care, pediatric care and healthcare staffing services. Bluebird Care was one of the largest providers of home care in the United Kingdom with over 200 locations. Australia-based Just Better Care was the largest franchisor of in-home non-medical and medical care services with approximately 30 franchise locations.
Opportunity
A strong, tenured and committed management team was looking for a partner to help facilitate a management buyout of Interim Healthcare from their current private equity owner.
The investment represented an opportunity to partner with a strong management team as well as acquire a leading pure-play U.S. healthcare franchisor offering a full continuum of care model with an established brand and national scale. Halifax had carefully studied this industry for years, attracted by its favorable long-term demographic and secular drivers.
Key Initiatives
Halifax partnered with the management to pursue multiple organic growth opportunities including:

Investing in people and systems to create best-in-class outcomes and compliance
Stimulating organic growth by increasing new franchise development efforts, ultimately diversifying the franchisee base from 87 domestic ownership groups to over 280 international ownership groups
Expanding new product lines such as hospice care to cover the entire continuum of care for patients and drive organic growth

Halifax and management crafted and executed an international growth strategy, including:

Completing two international acquisitions to establish a unique, global brand in healthcare services:

Bluebird Care Franchises Limited, a UK-based franchise provider of non-medical care services (September 2013)
Just Better Care, an Australia-based franchise provider of medical and non-medical care services (August 2014)

Developing the "Caring Brands International" brand to acknowledge the global presence of the business and position for further growth
Outcome
Over the course of a nearly three year partnership, Halifax and management grew the original Interim business from a national brand to the international business that Caring Brands is today with over 535 locations serving seven countries. Halifax and management also grew revenue and EBITDA 93% and 84%, respectively, and increased system wide annual sales from $750 million to over $1 billion.
In September 2015, Halifax successfully exited the investment through a sale to management and a financial sponsor. The management team continued to own a meaningful equity position and to operate and grow the business following the sale.
"We were delighted with our partnership with The Halifax Group. They contributed tremendous insight to our growth strategies and shared their access to leading industry experts in franchising, finance and healthcare to help us efficiently execute several key initiatives."
Kathleen Gilmartin, Former President and CEO, Caring Brands International